Everyone's a coronavirus reporter now
An interview with a Palestinian public health expert.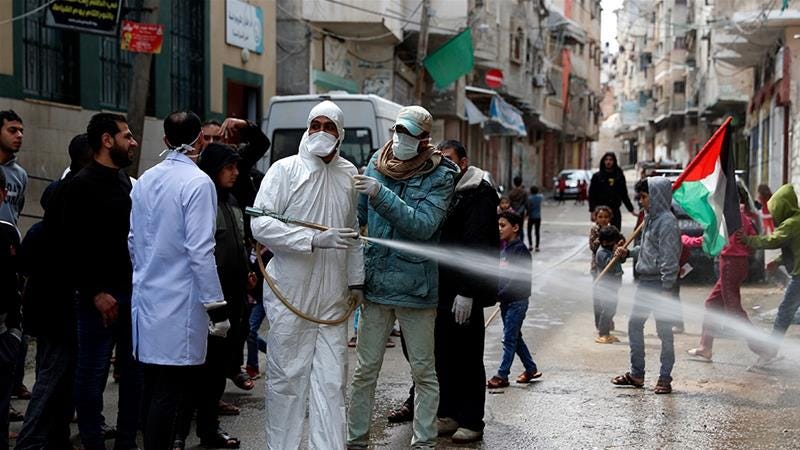 Everyone's a coronavirus reporter now, including me, somehow.
When it first hit me hard that we're all living in lockdown now, my thoughts turned to a population with a lot of experience with lockdowns, Palestinians. So I reached out to an expert with deep knowledge of how the coronavirus would intersect with Israel's military occupation: Ghada Majadle, director of the Occupied Palestinian Territories department for the NGO Physicians for Human Rights-Israel.
The interview for Jewish Currents is about two weeks old now, but it remains relevant. There are about 260 confirmed cases of the virus in the occupied West Bank and Gaza. As Majadle told me, everything about how to combat the virus in those areas is shaped by Israel's military occupation. If you want to understand exactly why that is, read the interview!
***
In non-coronavirus related news, I have a piece out in +972 Magazine about a new lawsuit against the U.S. Campaign for Palestinian Rights, filed by the Jewish National Fund. Advising the JNF on the lawsuit is the International Legal Forum, a legal group with ties to the Israeli government that I dug into last year for In These Times magazine.