Inside the rise and fall of The Israel Project
What a cache of leaked documents tells us about the Israel lobby.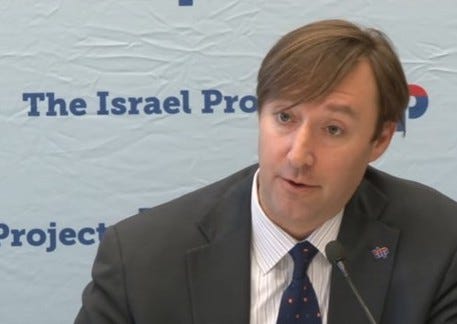 Last summer, I obtained a cache of documents from inside The Israel Project, a once-influential pro-Israel group dubbed "Israel's most effective media advocacy organization" by TIME magazine. A few months later, The Israel Project (TIP) unexpectedly shut down.
This immediately changed the story I had planned to write about the organization based on the leaked documents, and at first I thought it may have killed the story. Who cares about an organization that is no longer doing business?
But thanks to the wonderful editors at Jewish Currents, the story did see the light of day.
The TLDR is this: TIP closed its doors last August after its funding dried up, with Democratic donors fleeing the organization because of its advocacy against the Iran nuclear deal, Barack Obama's foremost foreign policy achievement. TIP's decline reflects a new reality confronting Israel's supporters in Washington. The group found it impossible to balance peddling Benjamin Netanyahu's narrative with remaining influential in Democratic circles. 
There's a lot more to the story, which digs deep into the interesting documents I obtained, which offers a blueprint for how Israel lobby groups work to shape the mainstream media narrative, combat Palestinian rights activism and diplomacy with Iran, and use their own media outlets and social networks to spread pro-Israel propaganda.
You can read the whole story here.