Jamaal Bowman Wins
What's that mean for the Palestinian rights movement?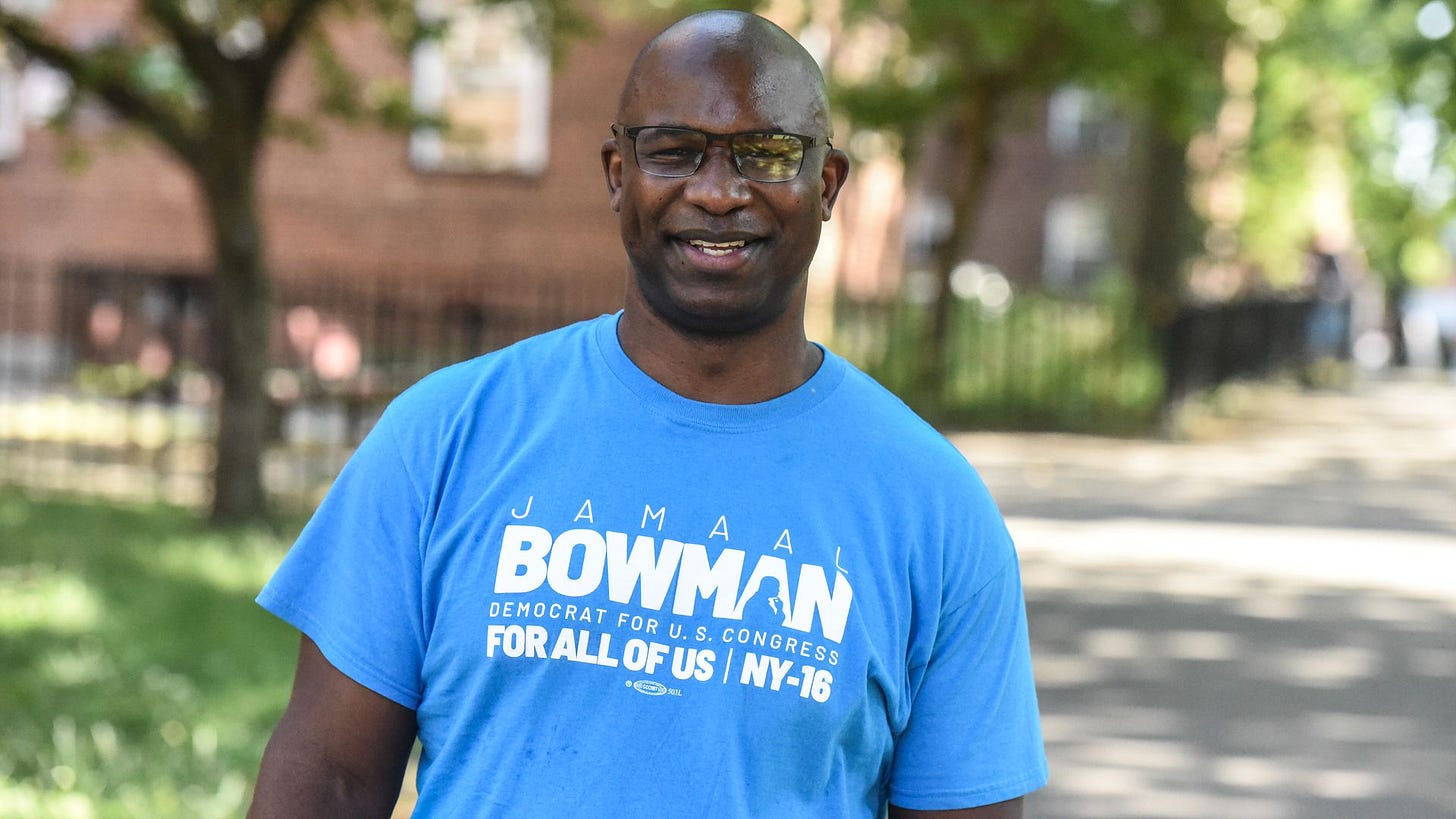 Today, the Associated Press, seen as the gold standard in declaring the victors of elections, made it official: Jamaal Bowman has ousted Eliot Engel, the 16-term incumbent who embodied the Washington consensus on Israel.
This is a monumental loss for the Israel lobby. As I wrote in my preview of the race for +972 Magazine, the pro-Israel groups NORPAC and Democratic Majority for Israel spent millions of dollars to bolster Engel.
But what's an outright loss for the Israel lobby is more complicated for the broader Palestinian rights movement. I analyzed the implications of Bowman's win for the movement here, for The Intercept.
Bonus: Read my November 2019 feature for The Intercept on this race and what Engel meant for pro-Israel politics.