The politics of Israel in Florida and Minnesota
Plus: The Biden campaign and Palestine.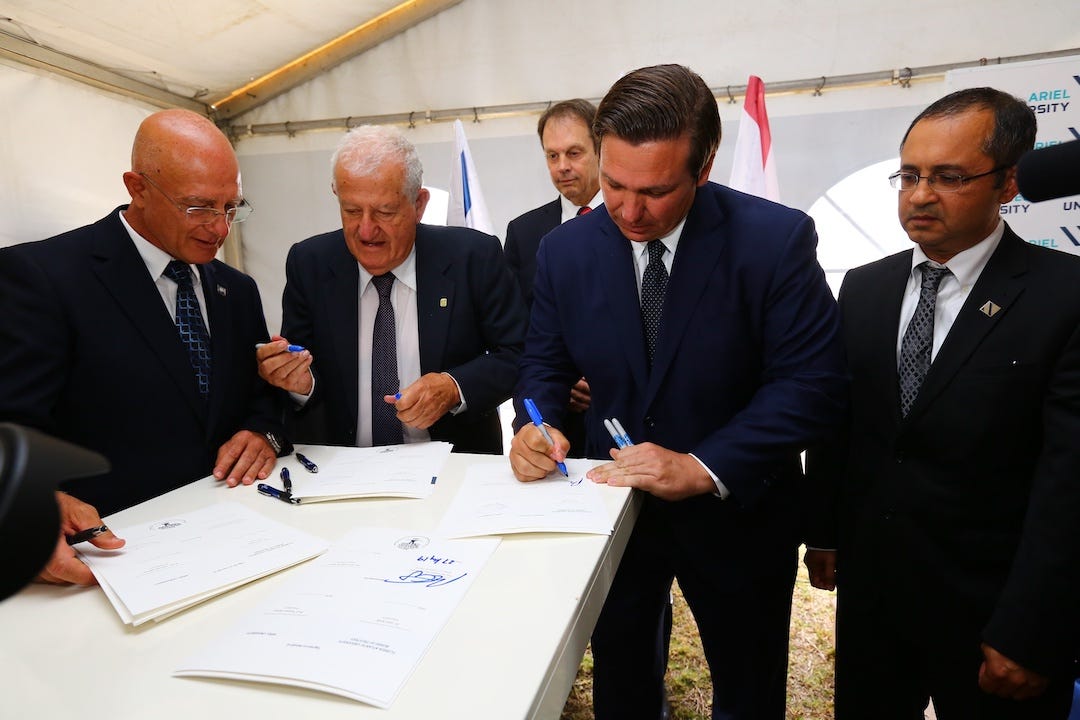 I've long found the local politics of Israel-Palestine fascinating, and I recently took that fascination to Florida, where Governor Ron DeSantis has staked out a claim to being America's "most pro-Israel governor," as he put it during his gubernatorial campaign in 2018.
My latest in Jewish Currents looks at how the Republican Party in the era of Trump has become the party of the Israeli settler right, and at how Governor DeSantis became the settlers' devoted champion.
I've also been doing more 2020 election coverage. For +972 Magazine, I wrote a preview of the Ilhan Omar-Antone Melton-Meaux primary race, which became a proxy battle over the future of US policy on Israel. Palestinian rights groups went all-in for Omar, while Israel lobby groups went in for Melton-Meaux. Omar ended up winning pretty handily, a good sign for the Palestinian rights movement.
But Palestinians and their allies are decidedly unhappy with the Democratic Party's pick for president, Joe Biden. Over at In These Times, I wrote about why that is.